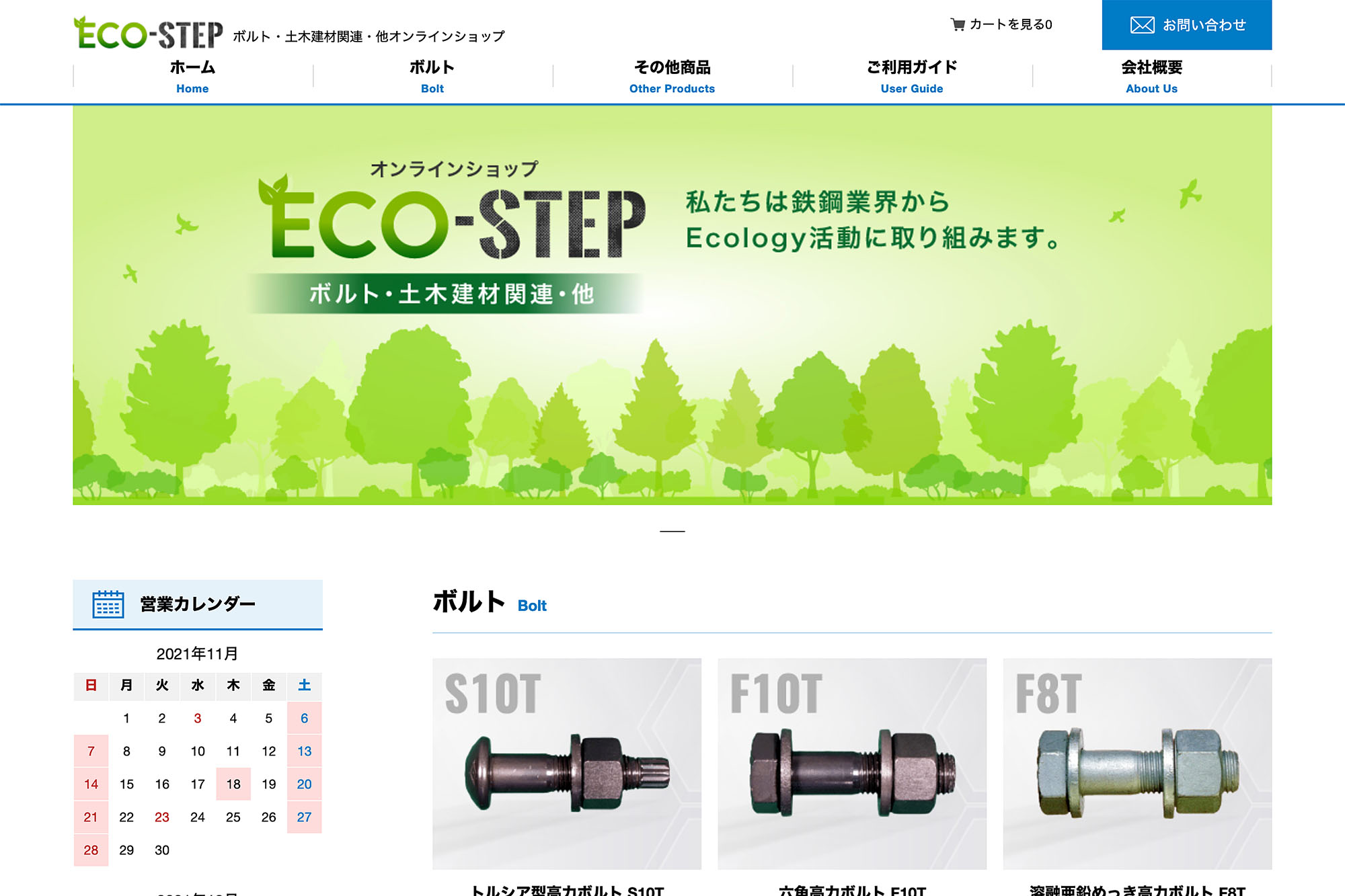 EC Step functions with the environment in mind
Shinsho Steel Products Corporation, a comprehensive building materials supplier wholly owned by Shinsho Corporation, launched an original EC site, ECO-STEP, in August 2021. This site provides an online retail space for bolts and other products related to civil engineering and construction materials. The site is called ECO-STEP to reflect Shinsho Steel Products Corporation's stance on taking steps to protect the environment. How can the steel industry contribute to environmental work? We hope this website acts as an educational platform containing a wealth of new initiatives, such as creating new businesses for the next generation.
The manifestation of three ideas
This website embodies three ideas.
1)A challenge to remote business:We want to reimagine how business is done and introduce and expand ways to sell products that don't rely on face-to-face sales.
2)Target SME business partners:We hope to play a role in creating new markets and supplying products for small and medium-sized enterprises.
3)Support the forest conservation organization More Trees:We support the work of More Trees, an organization led by Ryuichi Sakamoto.
ECO-STEP is the first step in achieving these goals. The site is still small, but we have high expectations for its future.