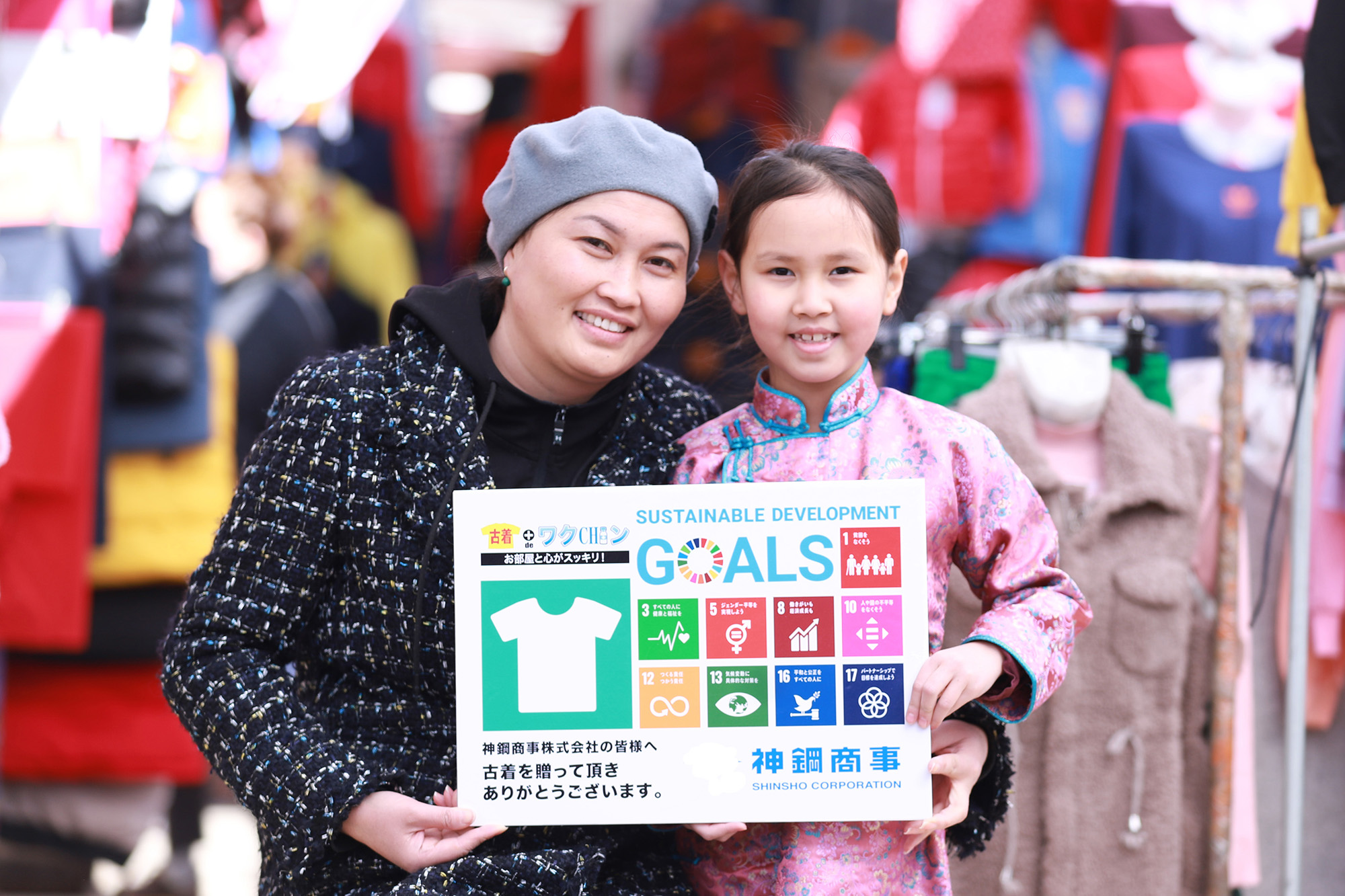 Joining Furugi de Vaccine as part of our CSR
In March 2021, we joined the Furugi de Vaccine (Used Clothes and Vaccine) program operated by Japan Reuse System and began activities to send clothing and polio vaccines to developing countries. Participants purchase a special kit (3,500 yen per kit) from Furugi de Vaccine and then send their used clothing, bags, and other items with it. With each kit, enough money to provide five people with polio vaccines is donated to the NPO Japan Committee, Vaccines for the World's Children. A portion of local clothing sales is also donated to provide vaccines. The manufacturing, packing, and shipment of these special kits is carried out in a Japanese welfare center. The program also helps create jobs for people sorting and selling clothes in the developing countries.
Activities that employees are happy to join
As of August 2021, Shinsho Group's employees that participating in this program - including executives and temporary workers - have ordered 220 special kits, provided vaccines for 1,100 people, and sent enough clothing to fill 128 special kits. Japan Committee, Vaccines for the World's Children even reached out to send us their thanks. The employees who have participated have told us "I like that we're not just recycling used clothing, but also creating jobs and providing vaccines" and "It's easy to do and it helps people in need. I'd be happy to do it again." We plan to continue working with Furugi de Vaccine as part of Shinsho Corporation's commitment to CSR.