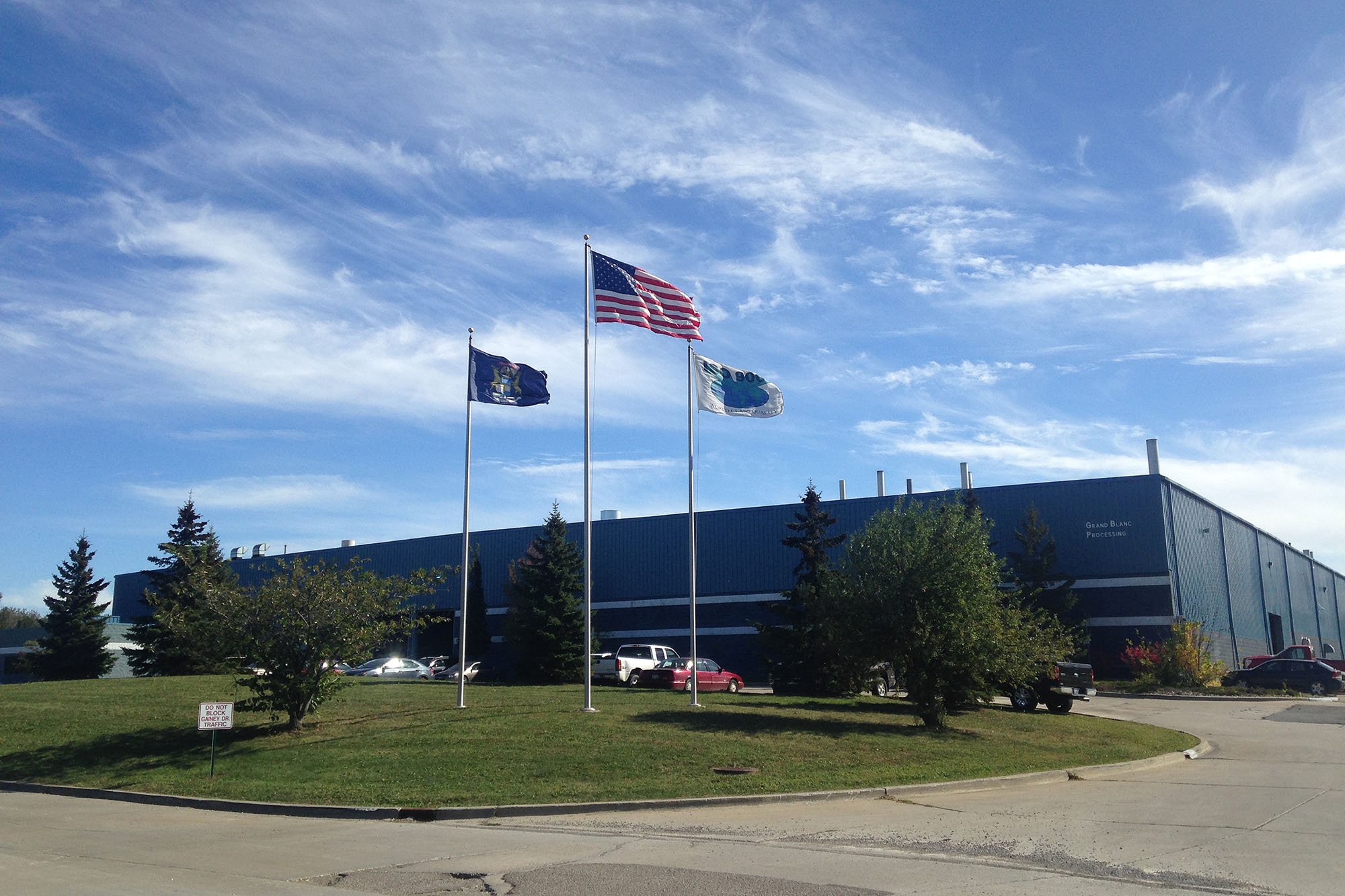 Reconsolidating GBP, a secondary processing facility for wire materials in the USA
Following their expansion of STC (Short Time Cycle) annealing furnace equipment, Grand Blanc Processing, L.L.C. (hereafter GBP), a wire material and wire material products secondary processing company with Shinsho American Corporation as its main investor, expanded their pickling equipment (removal of oxide films, etc.) lines. This not only vastly improved manufacturing capabilities but also increased product quality. They are constantly looking to improve product quality and provide a steady stream of supplies in order to become an indispensable presence in our customer's manufacturing activities. That's one reason why GBP is so highly regarded in the industry.
Continuous improvement to meet customer demands
GBP is responsible for the processing and manufacturing of materials for fasteners (bolts, nuts, etc.) for Japanese automobile parts manufacturers. As a core component of the automotive business supply chain that Shinsho American Corporation promotes in the states, GBP responds to industry needs and changes for varied and small lot productions of the high quality wire materials required by both customers and the increasing local market sector. GBP is constantly improving so that they can continue to provide a high-quality and stable supply chain.