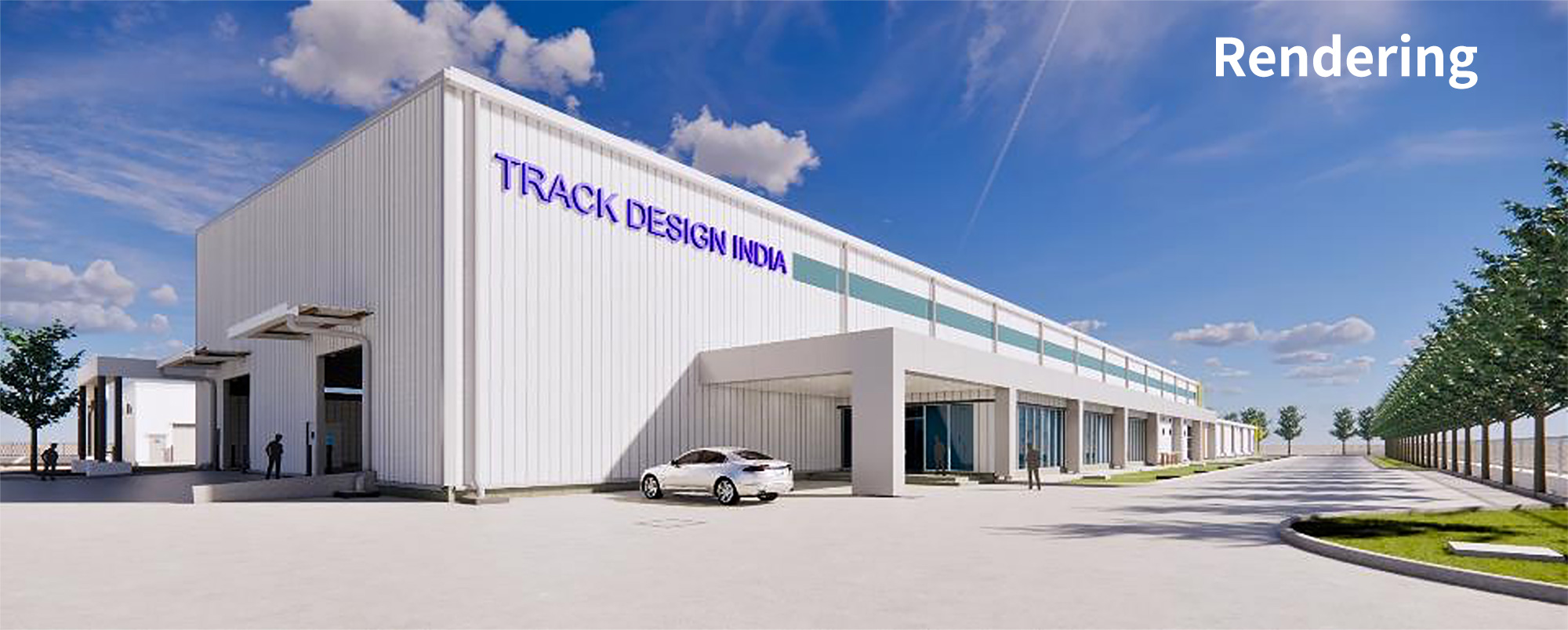 Establishing a joint venture for construction equipment parts in India
India, which has continued to grow throughout the COVID-19 pandemic, is expected to continue its long-term construction investments like mines, building infrastructure, and more. The Machinery & Electronics Division sees the construction equipment needs of this growing industry as a business opportunity. The market tends to be dominated by local manufacturers, however, so we formed a joint venture with the Korean forged parts manufacturer DAECHANG FORGING Co., Ltd. to establish a construction equipment parts manufacturing and sales company at the Mahindra Industrial Park in India. Operations are scheduled to begin in September 2022.
DAECHANG's technical prowess × Shinsho's sales acumen
We used the new joint venture to create a factory that produces parts for construction equipment suspension (shoe link assembly parts). Local manufacturing increases our edge in price wars and helps expedite delivery, allowing us to better serve local customers. Our partner DAECHANG has created similar parts in Korea and exported them to Indian construction equipment manufacturers with ties to both Korea and Japan, and they already have strong market share. By expanding into the Indian market, we look to ensure that we meet local demand for construction equipment by joining DAECHANG's technical abilities with Shinsho's sales capabilities. This initiative will bolster service to existing customers while expanding our customer base.